celebrating 50years 2019!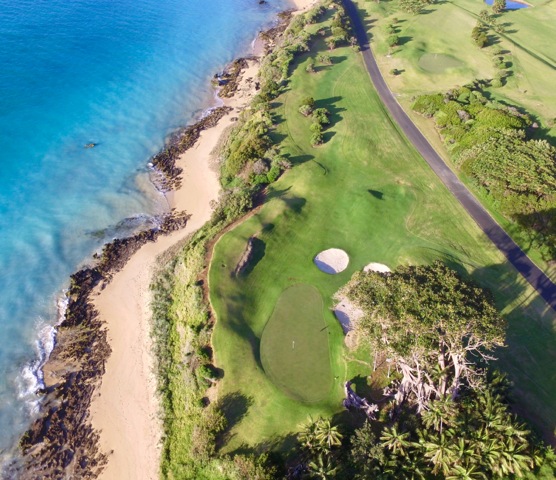 Celebrating 50years of Golf at our Annual Lord Howe Island Golf Open
9 - 15 November 2019
BEAUTIFUL, BEAUTIFUL LORD HOWE
One of the most unique backdrops for a hit of golf, World Heritage Lord Howe Island is renowned for its incredible natural beauty, hospitality and community. Treat yourself to an unforgettable week in Paradise.
Lord Howe Island Golf Open week is held with over $8000 in prizes to be won. An entry fee of $400 includes welcome drinks, player's pack, all green fees, buffet lunches on playing days and the concluding presentation dinner.
Saturday 5.30 - 7 Cocktail Party
Sunday - Ambrose
Monday, Tuesday, Thursday & Friday - Stroke & Stableford
Wednesday - Free day
Friday seeded draw & Presentation Dinner
GREAT PRIZES TO BE WON
Nett Winner
Stableford Winner
Best Stroke score
Best Visitor, and more........
HANDICAP
Players of all standards and handicaps are welcome, however only a limited number of entries are available. Players must have a current GA handicap through the GOLFLINK system or overseas equivalent.
LIMITED FIELD OF 72 PLAYERS
Travel as a team of 4 and enter our teams event. Your Team's Sunday Ambrose will be combined with the best individual score of each player, over the 1st 3 days, and combined together to give you your team's score!
Wild Oats Shootout! Get a nearest the pin on the Ambrose or 1st 3 rounds and you are entered into a final Nearest the Pin Shootout to win a great prize!
THE COURSE
Originating from a market garden in 1969 the course has been developed and expanded into one of the most picturesque and challenging courses in Australia. 9 hole golf course - 5 par 3's 4 par 4's
A full-time greenkeeper, employed by the club, maintains the course in an impressive condition year round.
From the shadows of the imposing Mt. Lidgbird and Mt. Gower the course meanders through the lushly vegetated Kentia Palm forest out into the gently undulating open fairways along the ocean foreshore providing the golfer with many challenges along the way.
An average round of 3 hours (18 holes) allows ample time to pursue the many other attractions on the Island. A fishing trip, a round island cruise, snorkelling, bush walking, scuba diving or coral viewing are some of the active pursuits. A lazy afternoon at the beach or a visit to the new museum may appeal.
FACILITIES
9 hole golf course - 5 par 3's 4 par 4's

Hire clubs - Left and Right Hand

Hand Buggies, balls* and tees available

*$1 coins are required to purchase balls from machine

The Bar is open Tuesday, Friday and Sunday afternoons from 4.30pm

Sunset Restaurant open Sunday, Thursday & Friday from 6pm

Golf Club Volunteer Fish Fry Tueday 6pm
Social & Club Hire
• Social game $40 includes: green fees and club hire ( kids under 12 - $20 )
• Hire clubs $20
• Social green fees $20
• Social game with own clubs $20
• Weekly rate $95 : unlimited social golf, includes club hire and green fees (kids under 12 - $35)
• No bookings necessary
*$1 coins are required to purchase balls from machine
Membership
Club membership is available to everyone.
A few variations are offered to compliment circumstances
Full membership $275 includes course use year round

Junior membership $50 for youth under 16

Social membership $50 for non-playing affiliation.

Overseas membership $150 for visitors only
no handicap obtainable

unlimited golf

no club hire

issued with LHIGC bag-tag
Download the Membership form, complete and return.
Of course, visitors are welcome to play anytime and have the option of paying for each game or the weekly fee of $95 for unlimited golf, green fees and club hire inclusive.
WEddings & Functions
Ideal spot for a wedding reception with one of the best outlooks on the Island! Available Monday, Wed or Sat Nights (other nights may also be available) with undercover seating for 100+ with a beautiful setting all within walking distance to Lovers Bay and Cobby's Corner - two of the Islands most popular ceremony venues. Please contact the Club directly for further information.
SUNSET BAR & GRILL
Open Thursday, Friday* and Sunday* from 6.00pm
Tuesday Night Volunteer fundraising Fish Fry every Tuesday 6pm
*Bar opens earlier from 4.30pm
Transport home provided FOC!
Our Office
Lord Howe Island Golf Club
Lagoon Road
Lord Howe Island, NSW 2898
Australia
Contact Us
If you have any enquiries, please fill out the following form to get in touch with us here at the Lord Howe Island Golf Club, or alternatively email us on lordhowegolf@gmail.com
If you would like to make a dinner reservation or speak to someone during club opening hours, please call